Next Course:
2 November 2022
Rosemary Alexander and The English Gardening School look forward to welcoming gardeners of all levels to their popular Garden Makers Day event. An exciting opportunity to learn from experts and a great day to look forward to before Christmas. A light lunch and refreshments are included plus an opportunity to purchase signed books by our guest speakers Ambra Edwards ~ Jo Thompson ~ Xa Tollemache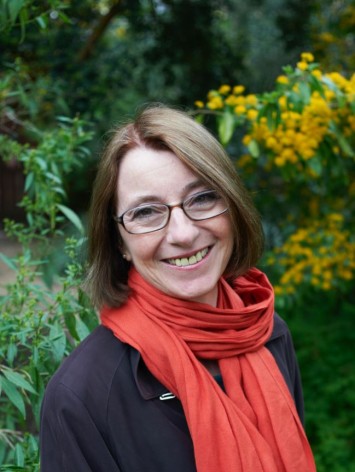 Ambra Edwards is an award-winning writer and garden historian (three times voted Garden Journalist of the Year), whose work appears regularly in the weekend broadsheets and all the UK's leading gardening magazines.  Annoyed at the lack of appreciation accorded to Britain's outstanding cohort of Head Gardeners, Ambra resolved to set the record straight, and her book Head Gardeners was published in 2017.  The response was overwhelming, both within the garden profession and among amateur gardeners, and the book was named Book of the Year by the Garden Media Guild.
This was followed by the National Trust's definitive guide to the history of the English garden, The Story of the English Garden (2018), and a global history of gardening, The Story of Gardening (2019), written with doyenne of English gardeners, Penelope Hobhouse. An updated version of Head Gardeners, published last year, included a Head Gardener who is also a plant-hunter, so perhaps it's no surprise that her latest book, The Plant Hunter's Atlas (2021), tells the weird and wonderful stories of how plants have travelled across the globe.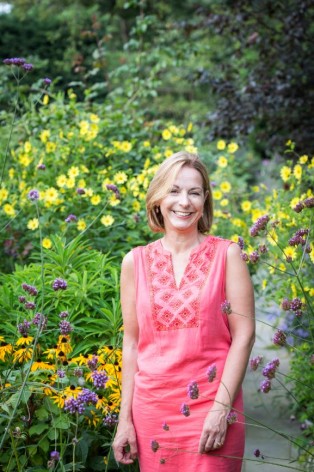 Jo Thompson is one of the UK's leading and best-known garden designers.  Her designs are wide ranging: from residential family gardens, historic landscapes, public spaces and country estates to restaurant roof gardens, rooftop terraces and urban boltholes. The gardens are notable for the way in which they sit beautifully within their surroundings: rather than following fashions, Jo uses her innate understanding of a place to ensure that the landscapes she creates both work seamlessly within their locations and perfectly for her clients. Her exquisite planting has led her to be considered one of the UK's leading plantswomen.  Jo is the recipient of four Gold and five Silver Gilt medals from the RHS Chelsea Flower Show and gained the coveted People's Choice at the first RHS Chatsworth Flower Show in 2017. She is a member of the RHS Gardens Committee and is Garden Advisor for RHS Rosemoor, as well as being a member of the RHS Show Gardens Selection Panel and an RHS Shows Judge.
The Gardener's Palette is Jo's second book; her first, Rhubarb Rhubarb, was published in 2020 and was written with Mary Jane Paterson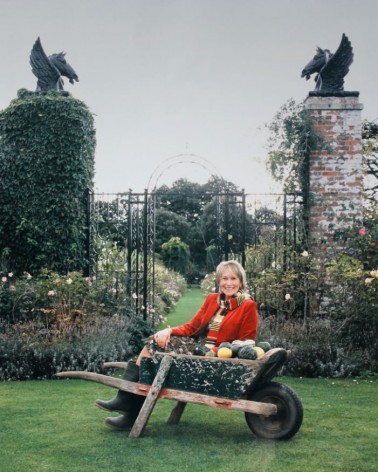 Xa Tollemache learned how to garden, and how to design gardens, at her home, Helmingham Hall in Suffolk. She set up her garden design practice in 1996, and one of the very first gardens she designed as a professional was the Evening Standard garden for the 1997 Chelsea Flower Show – for which she won a Gold Medal. She has gone onto to design gardens all over the UK and in Europe and the US as well as winning many other awards, including two more Chelsea Flower Show medals and the HHA/Christies Garden of the Year Award. She has also designed a range of garden furniture, the Helmingham Collection, and the Helmingham Rose Support. She is currently a Member of the Council of the Royal Horticultural Society, Chair of the Gardens Committee and an RHS Judge. Xa Tollemache describes this book A Garden Well Placed: The Story of Helmingham and Other Gardens, her first, as 'a story book, the tale of the love story between me and the garden at Helmingham'. It is also a record of her career as a garden designer, exemplified by eleven other gardens, large and small, on which she has worked her design magic.
How to Apply
Click on the booking button. For help or further information contact us on 0207 352 4347 or 01730 818373 or info@englishgardeningschool.co.uk
Book this course
---
Other Short Courses