The long time leader in all matters horticultural based at the historic Chelsea Physic Garden. Our diplomas are recognised worldwide & many current leading gardening personalities have trained with us.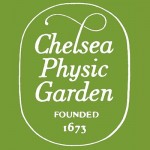 Our diplomas are globally recognised.
Acclaimed Diploma Gardening Courses
Distance Learning Gardening Courses
Distance
For those who cannot attend in person, this correspondence course guides you step-by-step through the
Find out more >>
Distance
Correspondence course guiding you through the seasonal and routine tasks to make and maintain your
Find out more >>
Short Gardening Courses
Short
Our popular course with the opportunity to work in a real garden led by master
Find out more >>
Short
Rosemary Alexander and The English Gardening School look forward to welcoming gardeners of all levels
Find out more >>
News from The English Gardening School
16
Oct
14
Oct
Finalists include EGS alumni Adolfo Harrison and we wish him every success.  View his East
Recent Testimonials
Fresh, international and teaching grounded in real gardens.

Mr Simon Hewitt, Kew dip, FLS - Freelances as head gardener at The River Cafe & The Dock Kitchen, designer of over 30 gardens and creative director of his own nursery and garden workshop.