The long time leader in all matters horticultural based at the historic Chelsea Physic Garden. Our diplomas are recognised worldwide & many current leading gardening personalities have trained with us.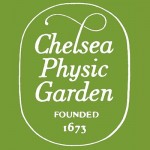 Our diplomas are globally recognised.
Acclaimed Diploma Gardening Courses
Distance Learning Gardening Courses
Distance
For those who cannot attend in person, this correspondence course guides you step-by-step through the
Find out more >>
Distance
Correspondence course guiding you through the seasonal and routine tasks to make and maintain your
Find out more >>
Short Gardening Courses
Short
Our popular course with the opportunity to work in a real garden led by master
Find out more >>
Short
Bringing together leading designers and plantsmen to share their design and planting philosophies. Held
Find out more >>
News from The English Gardening School
01
Oct
The next One Year Good Gardening Information Sessions are  5 February, 5 March at 11.00-12.00
24
Sep
Rosemary was thrilled to read this piece on Manoj by Alex, from the Evening Standard
Recent Testimonials
The diploma in garden design devised by Rosemary and taught at The English Gardening School has served as an invaluable foundation for my career as a garden designer.  Her profound knowledge of both design and planting, conscientiously transmitted to her students has, I am convinced, played a very prominent role in my success.

Frederic Whyte - Frederic works across the UK and in Europe. He has four RHS flower show medals, including one RHS Chelsea gold medal.