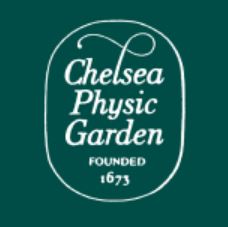 The long time leader in all matters horticultural based at the historic Chelsea Physic Garden. Our diplomas are recognised worldwide & many current leading gardening personalities have trained with us.
Future courses 2020/2021
We are awaiting government direction on when we can expect the Chelsea Physic Garden to reopen, allowing us to continue our classes in this wonderful venue. We are conducting this summer term by online video conference. In the meantime, if you wish to register for one of our next academic year courses please contact us and Rosemary can hold an information session with you by video call or telephone.
Our diplomas are globally recognised.
Acclaimed Diploma Gardening Courses
Distance Learning Gardening Courses
Distance
For those who cannot attend in person, this correspondence course guides you step-by-step through the
Find out more >>
Distance
Correspondence course guiding you through the seasonal and routine tasks to make and maintain your
Find out more >>
Short Gardening Courses
Short
Often given as an unusual and useful Christmas present! Our popular course with the
Find out more >>
Short
Rosemary Alexander and The English Gardening School look forward to welcoming gardeners of all levels
Find out more >>
News from The English Gardening School
03
Jun
House & Garden May 2020 features Kate and Nicholas Coulson's Provence garden click here to see
30
Apr
I feel like I am on holiday, even though I am grounded Extract from The
Recent Testimonials
An extremely enjoyable course.  Not only was it full of useful information, but I do now feel more confident stepping out into my garden.

Student - Gardening for Beginners 2019