EGS alumni Manoj Malde has designed the wonderful RHS and Eastern Eye Garden of Unity and this was the beautiful backdrop for his marriage to partner Clive Gillmor at this year's Chelsea Flower Show. The RHS Feature Garden with partner Eastern Eye newspaper, is designed to be a enchanting space to lift up the spirit, with emphasis on sustainability and planting for drought-resistance.  It also has many features for accessibility and inclusivity.
We wish Manoj and Clive every happiness
EGS students and Rosemary enjoy a wonderful visit with Charlotte Molesworth at her garden in  Benenden, Kent
We are very excited to see so many of our alumni showing at this years Chelsea Flower Show.
Amelia Bouquet & Emilie Bausager have teamed up to create The Platform Garden, imagined as an overground train platform of the future. A green, lush space for commuters to enjoy that encourages education about growing produce and biodiversity.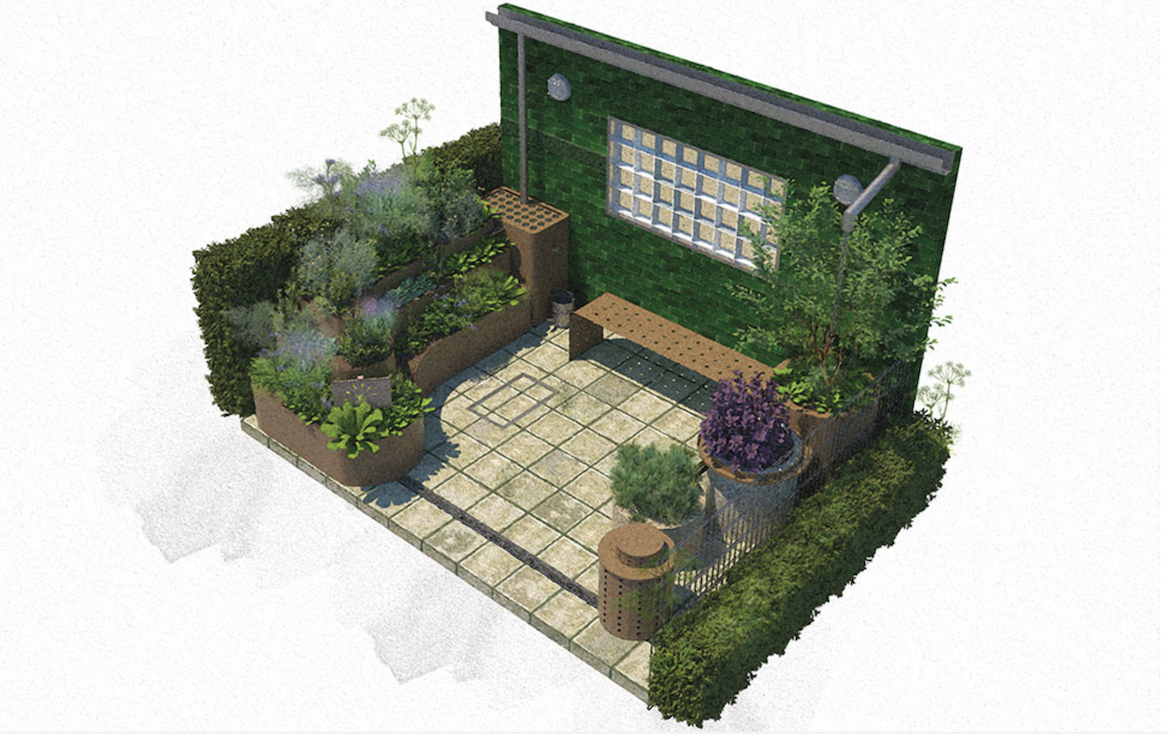 Joanne Edmonds & Camilla Windsor-Clive have joined forces to create The Hampden Stargardt Garden, designed as a sensory healing space for a visually impaired person.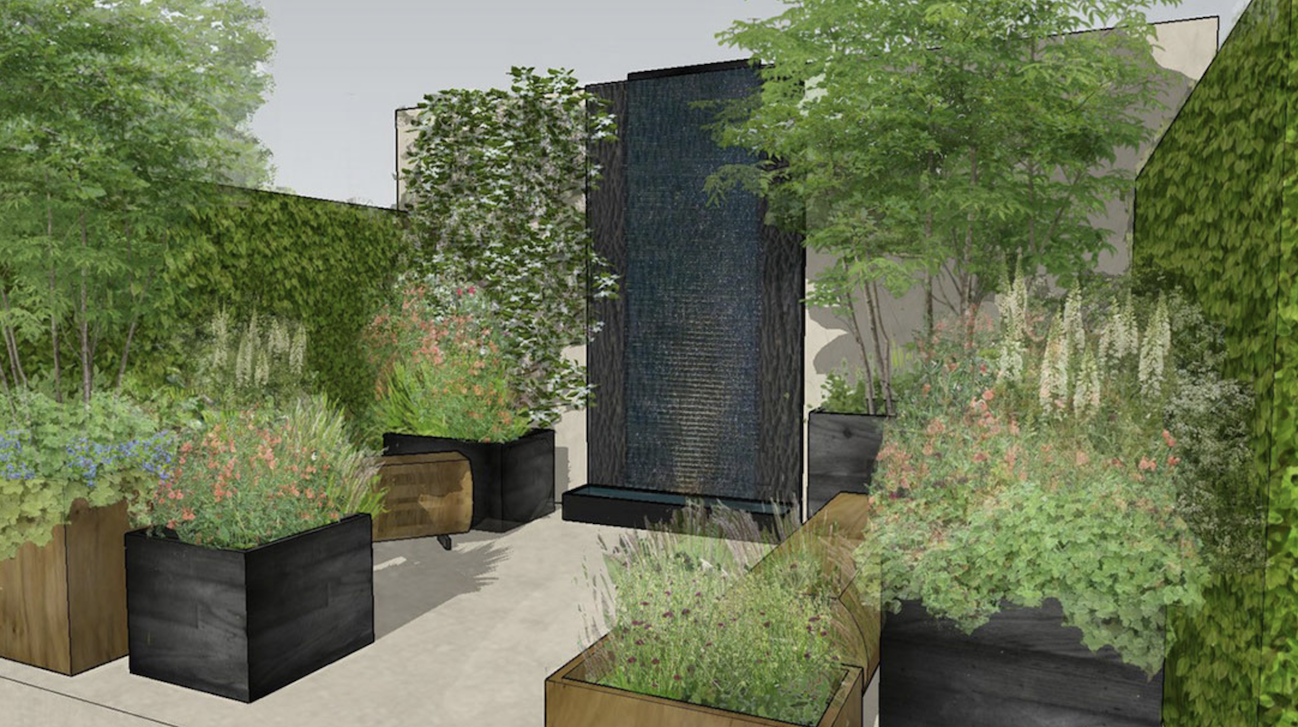 Manoj Malde, the RHS' Ambassador for diversity and inclusivity has joined forces with the RHS and Eastern Eye newspaper to create a garden to promote horticulture for everyone, everywhere.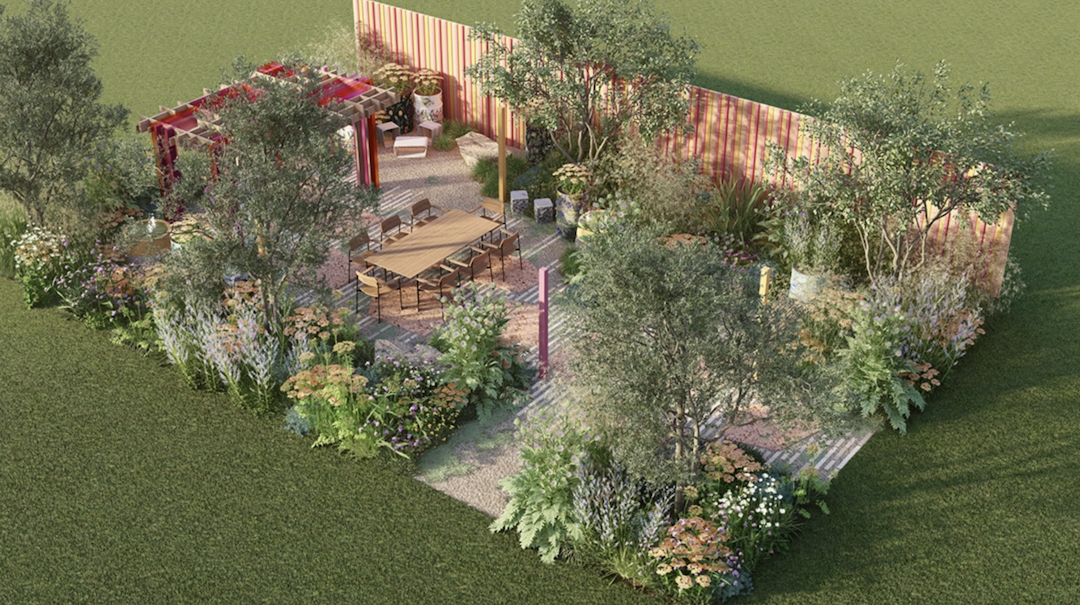 Emma Tipping 'Balcony Garden' called The St George 'Alight Here' is inspired by daily city life and is designed for a young professional in London.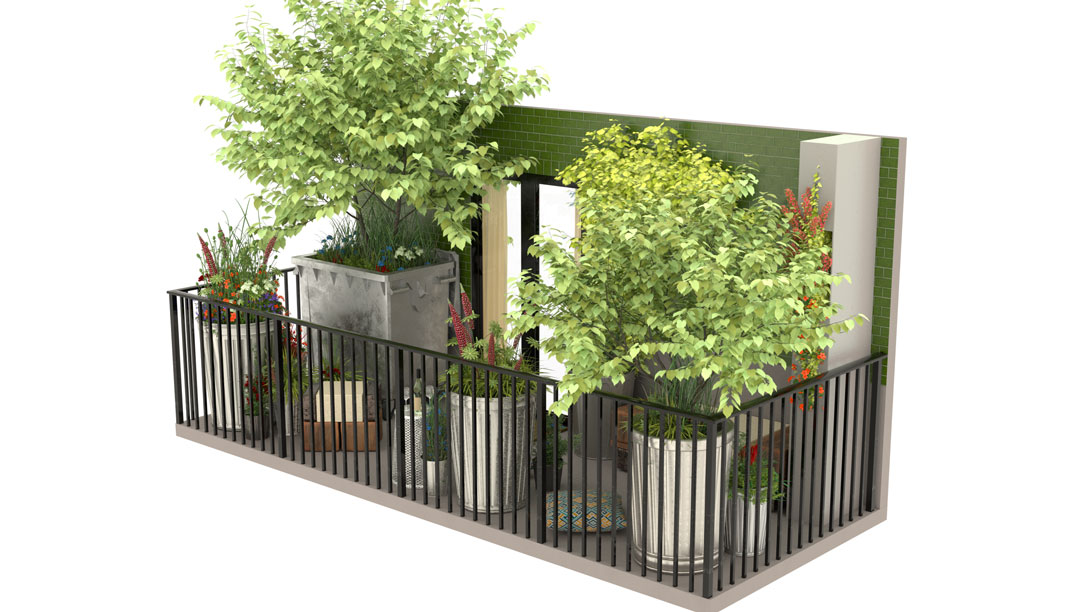 And Pollyanna Wilkinson has designed a garden around the Monument celebrating women in horticulture, paying tribute to the women that shaped the development of horticulture as we know it today.